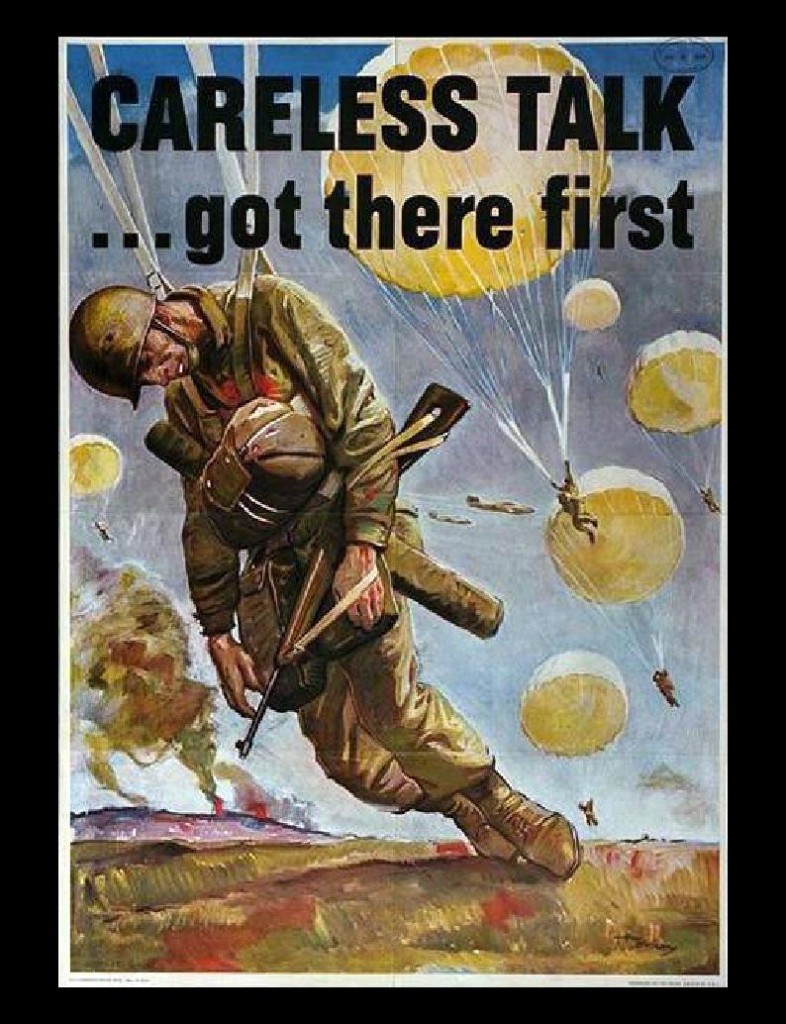 In war careless talk kills.
Unfortunately, war is not the only time when careless talk is destructive. When we speak carelessly and without thought about our brothers and sisters in Christ we play into the enemies plan to destroy the character of the saints. The bible speaks of hasty words (words without thought) and harsh words (words without compassion). These are the types of words that routinely kill the character of others and cause emotional damage that often takes years to repair. James chapter 3 describes the tongue as a fire that cannot be tamed. Let us be sure that the flames of our tongue are used to destroy the kingdom of darkness and not the very ones that are called alongside us in life to glorify and to make the Lord known in the Earth.
"There is one whose rash words are like sword thrusts, but the tongue of the wise brings healing." Proverbs 12:18 ESV
"There is more hope for a fool than for someone who speaks without thinking." Proverbs 29:20
 "With the tongue we praise our Lord and Father, and with it we curse human beings, who have been made in God's likeness…my brothers this should not be"   James 3:9-11 paraphrased.
{ 0 comments }